COFFEE FOR EVENTS | COMMUNITY | ADVENTURES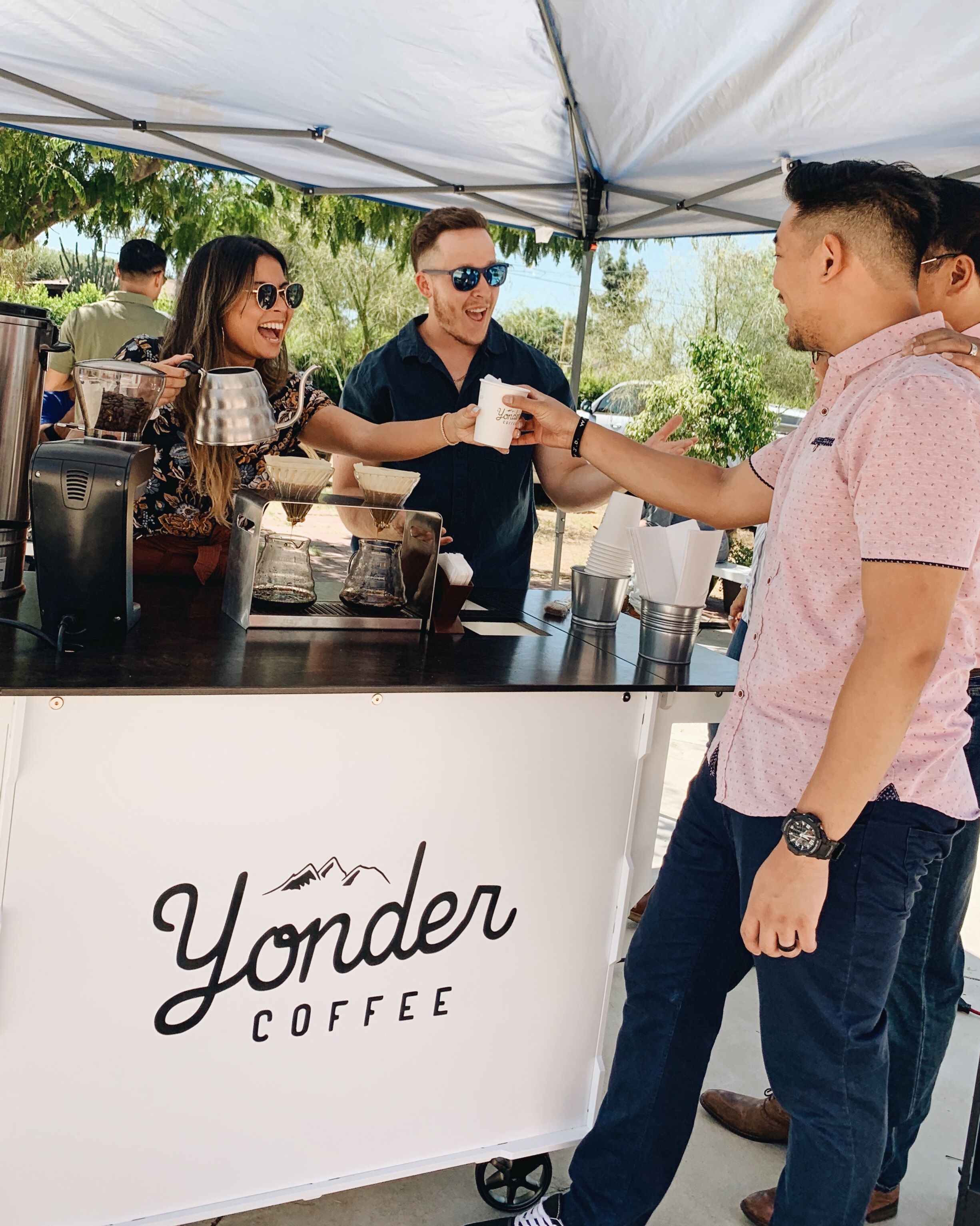 bring our coffee cart to your event
Community is very important to us.
We love engaging into creative conversations with the people we meet at every event.
community coffee tastings
We are excited to build strong and rich relationships with everyone we interact with: our customers, our community, and our suppliers. We hope that every cup of coffee we serve can go beyond the adventures of life itself.